Taking a break and relaxing becomes necessary after working through hectic schedules throughout the month and sometimes months. Due to these hectic work schedules, people are missing family time, time to reconnect with their dear ones and sometimes their "me" time as well.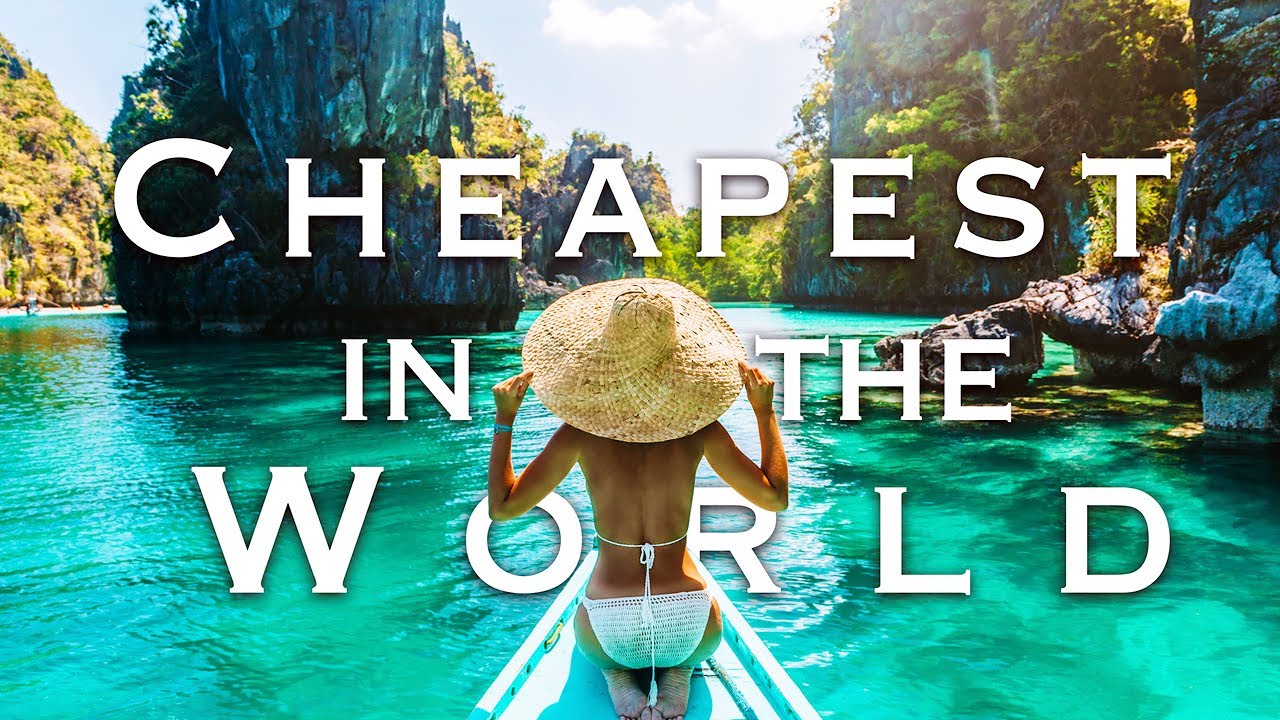 And with this travel mania, all a person needs if the cost-effectiveness, that in a small budget, he/she can enjoy to the fullest with the dear ones. Many countries in the world offer beautiful tourism and heritage but it creates a hole in the pocket with being so expensive, on the other hand, some countries provide great sporty adventure, cultural and natural heritage and are pocket-friendly as well.
Here we would list the Top 10 cheapest countries to visit!
The list goes by — Indonesia, Mexico, India, Colombia, Cuba, Bulgaria, South Africa, Turkey, Thailand, and Argentina!
Indonesia
This country gives the tourists a blissful vision and experience of white sand beaches, the people who look for natural scenic beauty enjoy the beauty of the beaches and can lounge on them as much as they want. The people who seek adventure can get a great experience with the world-class water sports facility available here. The paddy grain fields provide the picturesque vision which is a delight to the eye as well as a delight to post on social media platforms as well.
Since the currency is low as compared to the USD, 1 USD is 13,962.00 rupiah, this is a nice value for a single dollar. You can get a private pool villa for $20/night which is quite a deal. The authentic delicacies are available in $3 which is quite filling. The only thing which is bad in this country is the booze, they simply heavy taxes on imported liquor. The drinkable local wine costs $15 whereas the cheap imported wine would be $20. So, excluding alcohol, this country is a must-visit 
Mexico
The diverse and delicious food there is a phenomenal experience, the foodies consider that as the heaven for diverse cuisines, the beaches are the epitome of beauty and the locals are really friendly. Since the currency is weak as compared to the dollar, 1 USD is 18.92 peso, which is a good deal. Since this country invites many tourists, there is no place of accommodation left during the peak season which is from November to March.
So it's not enjoyable to come at peak season. You can get a filling taco meal at 30 cents each and 1 kilo of sea prawns at a mere $3, cocktails at $1. This country gives you cheap travel across with good food and booze with affordable groceries to live here for a long time, if you're not planning to live in the local houses rather than the hotels.
India
India is a mixture of emotions one can see in a country, its filthy but beautiful, peaceful yet chaotic, diverse in every form, whether its language, region, terrain, dress sense of food habits. Its culture drips off at every ridge of the country and every dimension tells its history.
Here you can get the family vibe as every Indian is friendly and welcoming, apart from rich cultural heritage, this country is a cool shopping site as well, you can shop different clothes and pieces of jewelry at a very low rate, these things are really beautiful and exotic as they are handcrafted by the local craftsmen.
The value of 1 USD is 71.08 INR, which is a good deal. You can get filling meals in $3 merely and the traveling cost in this country for the longest distance is $15 in which you can get a comforting train journey with all the bedding, meals and toiletries provided!
Colombia
Friendly locals give a great vibe as they make you feel comfortable in a new country. There are lush green photogenic forests which are rich in vegetation, gorgeous old Spanish colonial sites give a drip of the cultural heritage of Colombia, the beaches are a great lounging site as well, with good water sports catering the need of adventure loving people.
1 USD here is 3,332.43 peso which is quite a grab, you can get a filling meal with liquor at a couple of dollars, rent a fully furnished stylish guest house at $24/night and get a fill of adventure in the water at mere $30.
Cuba
This country gives you a mix of the Caribbean and Spanish culture, you can get rich experiences here at a very small cost, with photogenic locations of landscapes and beaches, you can see Cuban locals dancing on the streets as well, you may join them for local exotic experience and fun. The food here is really delicious and quite cheap. The dollar and CUP are at the same value here.
The cost of restaurants depends on the area in which you are in and in the restaurant you are eating in. But in general, a good and filling meal would be at $10 and you can sip cocktails while lounging at the beach in $3. The other entertainments like museum visits, caving and horseback riders, all are at $30.
Bulgaria
It is the cheapest country in Europe with beautiful countryside and towns, it is a great place for wine lovers and has a phenomenal coastline. With the people so friendly which gives a positive vibe, it serves great accommodation at lower prices too, which is a maximum of $20 for a night.
The great wine which is brewed here rarely touches more than $8 at the price rate. You can get a filling meal with an absurd amount of fantastic wine and hours and hours of chilling in a bar, all at $30. 1 USD here is 1.76 lev.
South Africa
This country is blessed in nature and wildlife which adds to the touristic culture here, the main attractions are rugged coastlines and charming flora and fauna, rustic adventure and lush green forests. The food here is a mix of indie-afro culture and the delicacies are mouthwatering, the roads are nice and the travel here is cheap and full of rugged adventure. 
1 USD is 14.25 rand, with this rate, you can get great service there. The accommodation is quite beautiful at $20 for a night, the filling meal at a mere $7 and the adventures are so great and so cheap at $10.
Turkey
It is one of the most liberating countries in its area, the main attraction of Turkey is its beautiful and blessed capital Istanbul. Turkey provides the beautiful Mediterranean coastline which is a delight to the vision, great architecture and rich heritage of Islamic culture. The locals are friendly with tourists. 1 USD is 5.93 lira.
Here you can get great food at $2-$5 and great comfortable accommodation at $20. Some mosques charge for the visits which are $10 per person, so if you are there at a tight budget then you should visit the free mosques.
Thailand
The best value for your money is given in this country, one of the favorites of people all over the world, there are beautiful and scenic islands, beaches, jungles, and national parks, which are great eye candy at a very low price. The best accommodation is served here at a very nominal price.
Since 1 USD is 30.20 Thai baht, accommodation costs $15/night (the private lounging beach villa in just $50/night), meal and booze in $5, and all the water sports in just $20. Isn't it amazing?!
Argentina
The rich cultural heritage, rich history, and phenomenal natural sites which serve as delicious eye candy, the experience here is really rich. The fishing enthusiasts find it a great place to pursue their leisure interests by doing great fishing here, nature lovers get a beautiful vision of waterfall and cascading glaciers of El Calafate and Perito Moreno, the hike of Patagonia mountains here is rushing which will give the adventure lovers their fill. 1 USD here is 59.57 Argentine peso only!
Hence, without spending an insane amount of money, you can plan your mich needed vacation in these beautiful yet cheap countries which would provide you the cultural heritage as well as the taste of world-class adventures with rich delicacies which are exotic and not easily available everywhere.