Traveling is something that is loved by almost everyone. We are quite sure that when it comes to travel, the first thing you do is book tickets at the cheapest price. And when the day of your vacation comes, the only thing you think about is packing. Good packing requires good luggage bag. You can't put everything in a backpack.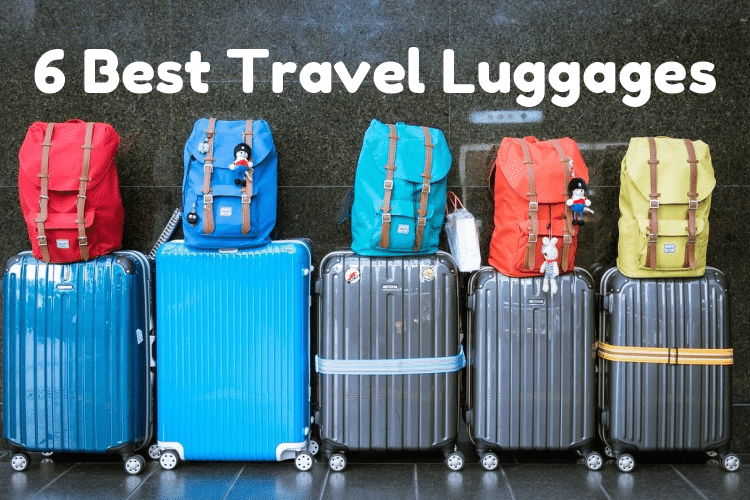 While traveling, nobody wants to carry several bags. Thus, popping the luggage into a single bag could create a huge mess. The only thing that strikes our mind is that the bag should have plenty of pockets and space so that the luggage goes into a single luggage bag.
Nobody wants to get stuck with that poor quality and heavy luggage bags on your trips. People simply search for lightweight luggage bags, travel packs, etc. This results in several products ranging from poor quality to good quality. The availability of so many options makes choosing the best luggage for traveling quite a tedious task.
If you are stuck in the same situation, then we have bought a luggage bag buying guide. Preferring this guide can help you a lot in choosing what suits you the best. This guide contains all the necessary information that one requires to select the appropriate luggage bag.
Before going further, first of all, you should know what type of travel luggage you need for your travel. It may totally vary based on your purpose of travel. There are different types of travel luggages designed specifically for various types of travels like business purpose, tour type, etc.
All you need is to figure out your needs and your budget. We would prefer you to invest a good amount on quality over money. Apart from this, we have also compiled some products to make a list of the best luggage bags for traveling. You can check them out to see if they fit your choice. If it does, then don't hesitate to go for it.
Luggage Bags Buying Guide: Things to Consider While Buying Luggage Bag
Considering the below-mentioned things will surely help you to buy the perfect luggage bag for you. Remember that these are something that is not to be bought again & again. Thus, a one-time investment can do wonder.
Know Luggage Restrictions of the Airlines
The first thing that you should check out is the luggage restrictions of different airlines. If you have traveled before then you must be knowing about their luggage policies. Carrying an overweight bag with big dimensions can help you to spend some extra money at the airport. For your convenience, we have provided the details of luggage restrictions of different international airlines below:
| | | |
| --- | --- | --- |
| Airline | Dimensions(cm) | Weight(kg) |
| Emirates | 55 x 38 x 20 | 7 |
| Thai Airlines | 56 x 45 x25 | 7 |
| Jet Airways | 55 x 35 x 25 | 7 |
| Singapore Airlines | Overall dimensions of 115cm | 7 |
| Malaysia Airlines | 56 x 36 x 23 | 7 |
| Lufthansa | 55 x 40 x 23 | 8 |
| British Airways | 40 x 30 x 15 | 23 |
| Air France | 55 x 35 x 25 | 12 |
| Etihad | 40 x 50 x 25 | 7 |
| Spice Jet | Overall dimensions of 115 cm | 7 |
| Air Asia | 56 x 36 x 23 | 7 |
Always Opt For Lightweight Travel Bag
One of the key hacks to save spending unnecessary money is to buy a lightweight travel bag. Taking luggage bag with extra weight can levy your charges, thus taking away your trip excitement. If you are carrying a bag that is heavy even when it is empty, then you have to suffer loss for sure. We would advise you not to buy any luggage bag that weighs more than 3 kg.
If you are confused, then you can choose an option from a soft shell or hard shell suitcases. If you frequently travel carrying fragile items where security is low and rainfall is there, then you should prefer hard-shell suitcase. But they lack in some features when compared to soft shell suitcases like they lack outside pockets, not much expandable and can get scratched faster.
Choose a Compact Travel Bag
Choosing a compact travel bag can save you a lot of space while traveling. You must have been attracted by some designer suitcase. But you need to check out how functional and practical it is. It should be this much compact that it fits in an airplane cabin, car's room, and hotel's restroom easily. If you are willing to save some more space, then you can opt for collapsible suitcases.
Opt for Bag with Telescope Handle & Wheels
Would you like to carry your luggage bag even if it can have an option of pulling them along with you? Carrying your luggage bags with airport walks can make you tired and leaving you nowhere to travel. When you are going to make a choice, make sure to choose one which has a retractable handle and lets you adjust according to your height.
Best Luggage Bags to Buy In 2019
1. Samsonite Winfield 2 Hardside Luggage with Spinner Wheels
First on the list of best luggage bags for traveling hits the, Samsonite Winfield 2. This travel pack is made up of 100% polycarbonate thus making it strong enough to hold all of your luggage. The package contains three sets of which one is 20 inches and the other two are of 24 and 28 inches respectively.
The 20 inches bag doesn't cross the restrictions in case of domestic airports. Moreover, if you are planning to stay light, then this travel pack is just perfect for you. Apart from this if you are planning a longer trip, then 24 and 28 inches bags are just a perfect fit.
The best thing about Samson Winfield 2 is that you are eligible to grab 10-year warranty. If there is any manufacturing defect then you could replace it immediately. Otherwise, you can apply for a change if any problem occurs in 10 years.
Another thing that will attract you for sure is the security feature provided by Samsonite. It comes packed with TSA locks which are mounted on the side of the bag. Security is an important factor that can't be ignored while traveling. Imagine that all your belongings are stolen while traveling and you are left with nothing. Thus, TSA lock ensures that either you or any TSA agent can only access your travel bag.
Carrying heavy luggage bags can make you tired and leave you for doing nothing. To ensure minimum work, Samsonite has provided four multi-directional spinner wheels. This increases mobility and decreases the efforts. Even some latest techniques are used so that the weight of the bag is quite less.
There are occasions when you need to over-pack which doesn't let the bag to close. But this bag comes with Expandable case using zippered expander which stays normal even if you over-pack. The 3 handles present in the bag make it easy to carry and pull along.
Pros
Lightweight and easy to carry.
Water-resistant.
TSA lock security.
Cons
Prone to scratches.
Sometimes you can face difficulty in putting zippers into the lock.
2. DELSEY Paris Helium Aero Hardside Luggage with Spinner Wheels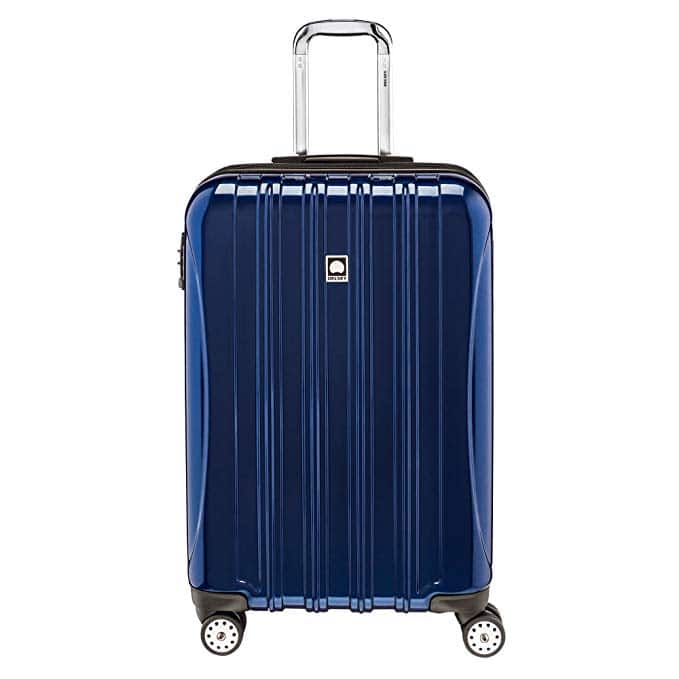 DELSEY Paris Helium Aero Hardside Luggage is one of the most durable luggage packs for traveling. Moreover, it is one of the most popular and widely used bags for travel purpose. If you are a frequent traveler for business purpose, then this is the best option to consider. 
Made from 100% polycarbonate makes it quite strong and durable. This ensures that it will not crack or break even in rough conditions. Apart from this, it provides a deep metallic finish which gives it a premium look. It has been provided with a height of 29 inches high and 21.5 inches wide, which makes it suitable if you generally over-pack while traveling.
The double spinner wheels placed below the bag keep zero weight on your arm and make it easy to carry and pull along. The body dimensions of this bag are 29×19.5×12.5 inches, and weight is 12.5 lbs. Going on the trip comes with great shopping and hence an increase in luggage. To cope up with this, this travel bag can expand up to 2 inches. Now you need not carry a piece of extra luggage to put those extra items.
DELSEY Paris Helium Aero Hardside Luggage comes packed with comfortable handle system that locks into two positions for ease of use. Like the travel pack listed above, this also comes with TSA lock system ensuring that your luggage is safe and only you and TSA agents can access it.
Packing, when done in an organized way makes it quite easy to find things while traveling. And when done in an unorganized manner, it creates a mess. This travel pack comes packed with two large fully-lined compartments with multiple pockets which allow easy access to your things. It also comes with zipper divider and web straps, which is helpful in secured packing and minimizing wrinkles on your clothes.
Apart from this, there is a huge range of colors available in this segment. You can choose any according to your choice. All the colors are quite elegant and make it different from others.

Pros
Superb organization.

TSA approved lock

.

Front wheels can be locked

.
Cons
A little bit heavy.

Not a lot of external compartments

.
3. Travelpro Maxlite 4 22-Inch Expandable Rollaboard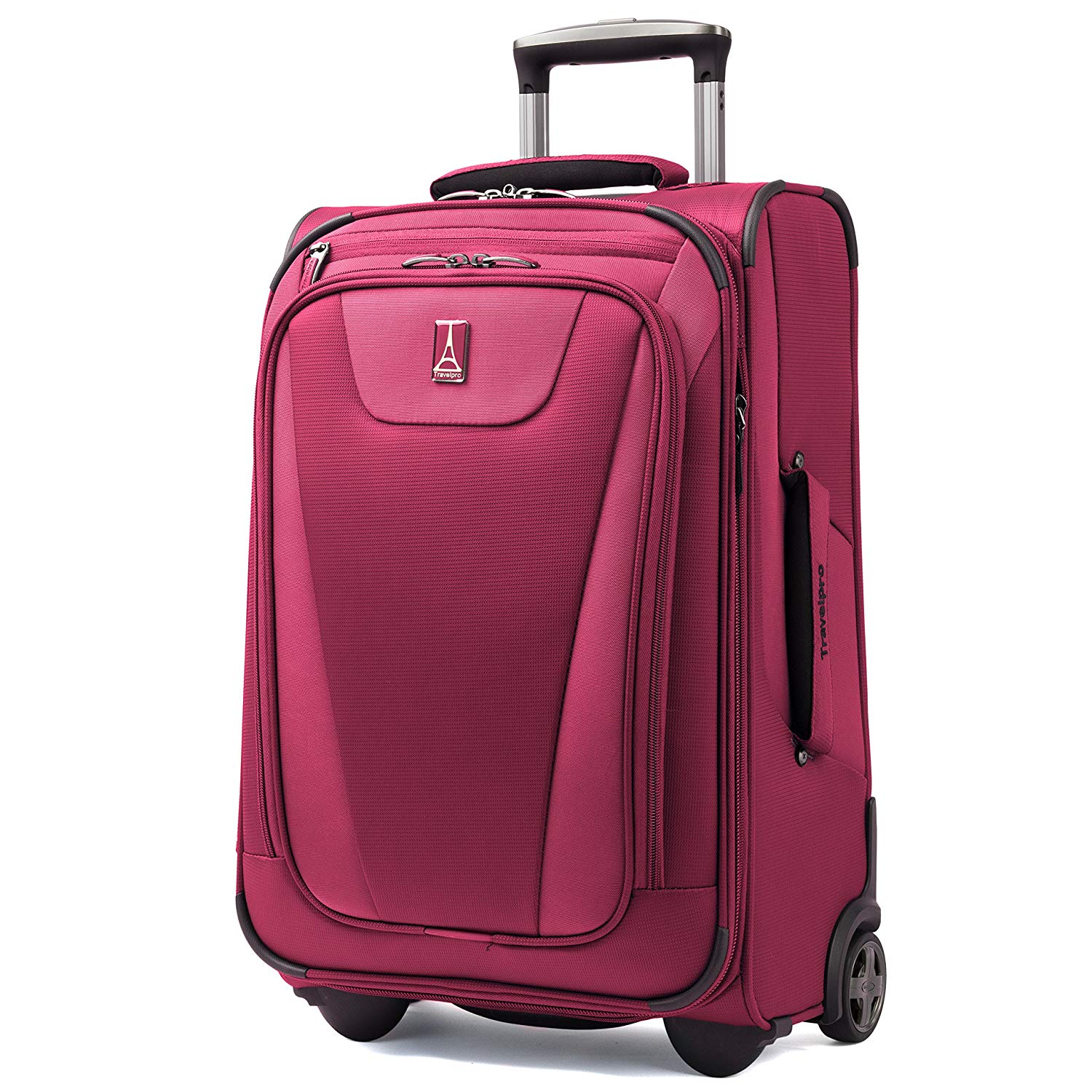 Here comes one of the best budget travel pack. If you are looking for cool and funky travel gear, then this might be the best option for you. This extensive collection features 11 singularly lightweight and durable Spinners and Rollaboards with the look and quality of much more expensive luggage. The handle stops at 38 inches and in case of extra tall, it goes up to 42.5 inches.
The wheels are not a normal one. They are in-line wheels with ball bearings that make the moment quite smooth. This helps you in smooth carrying and pulling while having a walk at the airport. Apart from this, it has also been packed with protective crash guard-wheel housing that makes the tires stronger and durable.
The limited lifetime warranty can provide you a new travel pack. But it will only be done if the reason complies with their policies. The best thing about this travel pack is that it has been integrated with honeycomb framing system. This honeycomb framing system plays a major role in providing outstanding durability. Moreover, it even reduces the weight to a great level.
To make it more spacious so you can fit more accessories, It comes with Carry-Ons. To enhance the stability of the bag, you are getting a 2-inch expansion. This even works if you are facing a situation of overpacking while returning from the journey. Also, the adjustable hold-down straps with duraflex anti-break buckles are provided to have better control.
Pros
In-line wheels.
Light-weight.
Firm handles.
Cons
The smaller pocket is not much deeper.
4. American Tourister 64590 AT Pop Plus Suitcase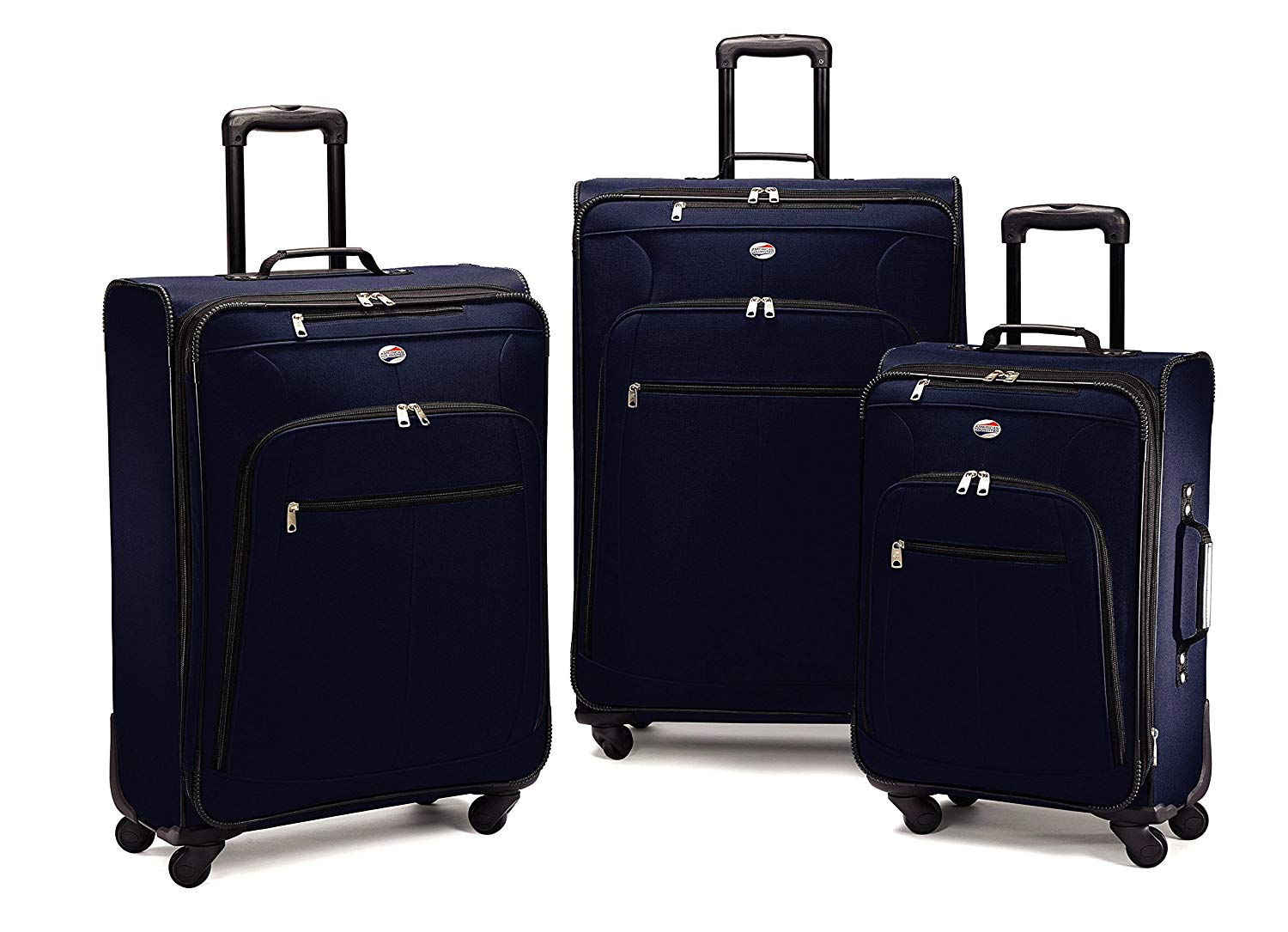 Fourth on the list of best suitcases for traveling hits the American Tourister 64590 AT Pop Plus Suitcase. Several things are to be considered before selecting the perfect suitcase for your traveling needs. We are pretty sure that the details and features of this travel pack will surely impress you and attract you to buy it.
It is one of the most famous and widely preferred travel bags. Moreover, based on the reviews, we can say that a major part of the consumers is satisfied with this product. The major problem that occurs carrying the suitcase while traveling. This even becomes heavier when you overpack it. For making it easy, this bag has been packed with four multi-directional spinner wheels which help in increasing its mobility and hence making it much easier for you to carry.
Carrying or pulling a travel pack for a long time can make you tired. Moreover, the immense pressure on your hand will not let you do anything. But in this travel pack, there are rolls upright so there's no weight on your arm. Therefore when talking about comfort segment, it does it works quite smoothly.
Sometimes, there are chances that you cannot pull your travel pack on wheels. In this case, you have to lift it. To make it more easy for you, this travel pack has been provided with padded top and side carry handles. These handles make it easier for you to hold the bag even if it has been fully packed.
Inside, there are several spacious pockets. This can help you in keeping things in an organized way. Otherwise, there is a mess inside the back and causes difficulty if you want to take out something urgently. If your bag has organized things, it will be easier for you to access things present in your bag.
In some cases, when you return from a healthy journey, you shop many things. Now you try to put those things in the same travel pack. The chains of normal travel packs are difficult to close. But in case of this suitcase, it automatically expands if you over-pack. Thus, you can shop freely without worrying about space.
Pros
Multiple pockets.
Four spinner wheels.
10-year warranty.
Expandable in case of over packing.
Cons
Have chances of getting damages.
Not as lightweight as other alternatives.
5. AmazonBasics Hardside Spinner Luggage
Are you going for an international holiday or regarding some work?? If yes, then this is the perfect travel pack which will meet all your requirements. The best part about this travel pack is that its size is of 20 inches, which means that it will be accepted on almost every international airports.
This travel pack is great for weekend trips and one or two-day business trips. It has been provided with enough space that you can pack you some pairs of clothes, some toiletries and one or two pairs of shoes.
The thing that makes it one of the best buys is its durability. It has been packed up with a protective shell, which is quite hard. Moreover, the scratch-resistant finish keeps it away from most of the scratches. The best part is that it does not get damaged easily. To offer you maximum strength and durability, it has been provided with extra thick ABS as compared to its competitors. Thus, durability is one of its strong segments.
It is the best suitable travel pack if you are going on an international weekend holiday or 2-day business trip. It comes with 3 zippered pockets which give you little space to keep small things or kind of accessories. The interior is fully lined and comes with a divider. This increases the chances of organizing things in a better way.
For added convenience, the AmazonBasics Hardside Spinner luggage comes equipped with a user-friendly telescoping handle that locks into place. Extend the handle when rolling the luggage, and then collapse it down in one smooth move for compact storage when not in use or when placing in the trunk or closet.
Wheels are something that plays a major role in the mobility of a travel pack. The better the wheels, much better is the mobility. Imagine carrying a travel pack with cheap wheels. This will only push you to apply more and more efforts. And trust us, no one wants to get tired on weekend trips. Thus, this travel pack has been provided with four double spinner wheels. Increasing its mobility, it also makes it easier to carry and pull the bag while having an airport walk.
Another best thing about this travel pack is that it comes with 15% additional packing capacity. This eliminates the case of overpacking in most of the cases.
Pros
Good functionality.
Great design.
15% additional packing capacity.
Value for money.
Cons
Build quality is not up to the mark.
6. London Fog Hardside 20″ Spinner, Crimson Sb
Last on the list hits the all-new London Fog Hardside travel pack. If you are looking for a funky travel pack that can be noticed by almost everyone while traveling, then this bag is for you. It comes in seven color variants form which you can choose your favorite one.
For keeping the durability and weight of the bag balanced, it has been made with durable, lightweight ABS hard-side construction. To make it stronger and durable, locking push-button handle system with channels have been added to this travel pack.
The 8 wheel system which comes with multi-directional 360-degree spin technology increases the mobility. Thus, making it easier to pull and carry your bag even if it has been fully packed. The best thing about this travel bag is that its size can increase up to 2 inches if you are looking to overpack it.
The interior of the London Fog Hardside travel pack has a zippered divider and elastic tie-down straps. This helps you to do packing in an organized way. Organized packing is a necessity if you are going on an international or business trip.
For making the lifting easy and comfortable, top and side handles are provided. And for extra protection and safety, side feet has been provided in the travel pack. The 10 years limited warranty is something that will attract you for sure. The dimensions of this travel pack are 11 x 13.5 x 20 inches which are just perfect to cross almost any international airport.
Pros
Unique look.
Lots of room inside.
Durable.
10-year warranty.
Cons
Have chances of getting damages.
Summary
So those were some of the best travel packs for traveling. You can use all of them on both domestic and international airports. If you are still confused about which travel pack to buy, then you should first refer to our luggage bags buying guide. We are pretty sure that it will help you out.
Apart from this, consider the things and features you are searching for. You can check out the list of some top travel packs provided above. It contains all the luggage bags, which are of good quality and have good customer satisfaction. We are pretty sure that buying one from the above list will never make you regret it.
Another thing that you must keep in mind before selecting your favorite travel pack is that you should prefer quality overpricing. This is because it eliminates the need for buying them, again and again, resulting in a waste of money.